creative, approachable & fiery

The Roma brand is centered in health and wellness for women and their families. The brand is intended to feel upscale while still feeling family-friendly and inviting. It's a place to build a lifestyle that is centered in authenticity, holistic practice and a passion for family.
special details from this project
The goal with the brand visuals was to blend a high-end, fiery attitude, with a health-centered and kid-friendly aesthetic. These special details are how the studio set the Roma brand + online home apart.
custom client onboarding gift including a custom printed shipping box, menu cards, aprons, and a guided practice journal.
custom photo backdrop for group events and workshops
gold foil business cards
clean and modern web styling that is easy to navigate and instantly feels like an invitation to stay a little longer
scrapbook-style details with layered pattern and images patched together with scotch tape accents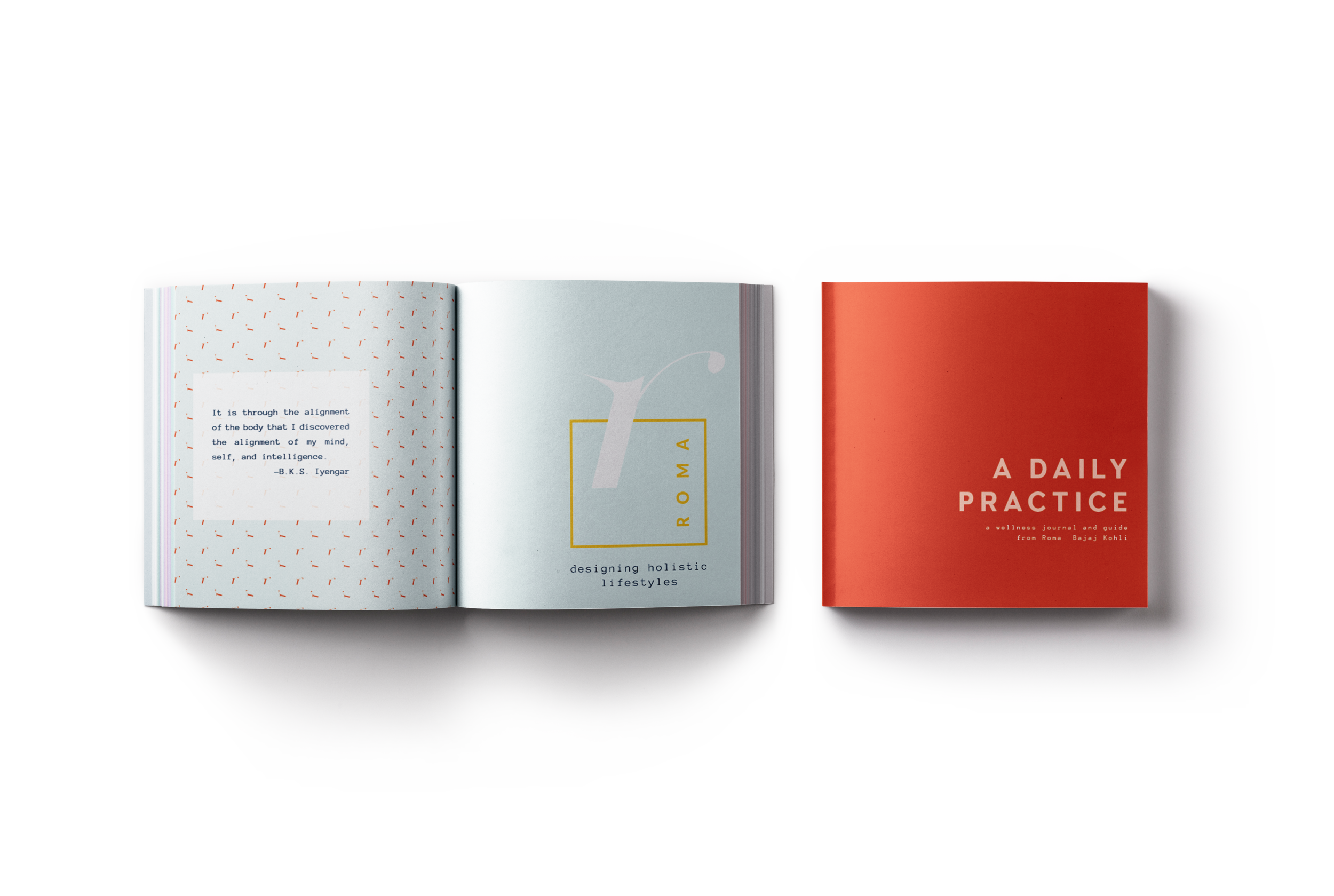 instagram templates
eBook template
business cards
email signature
printed Journal/Book
printed boxes
printed aprons
letterhead design
printed menu cards
photo backdrop screen
suggested photo prop list